Every time I see lists of interesting things to do in South Mumbai, I can't help cringe a little. It's the same old things that show up – restaurants, pubs and shopping malls.
There's much more to this part of Mumbai – from the quaint Irani cafes and the world's most delicious brownies to offbeat heritage structures. From riding a historic life to a bumpy double decker bus, Miss Wanderlust shows you how to experience South Mumbai like never before.
Read: 13 Awesome Memories Of Growing Up In Mumbai

1. Grab a beer at one of Colaba's most iconic watering holes.
Your best options: Café Leopold (Claim to fame: Shantaram and 26/11) or Café Mondegar (Claim to fame: The giant Mario Miranda mural). Other lesser known (but equally awesome) options include Alps (Colaba) and Harbour View (Apollo Bundar, it has a spectacular view of the sea). Sit back and watch the world go by!
Read: Seven Reasons To Love Cafe Mondegar
2. Ride a double decker BEST bus
The double decker bus is a dying breed. Hop onto one of these massive buses that ply from Churchgate to CST. Sit in the front seat on the upper deck – and enjoy the best view in the house!
Read: The Great Indian Bucket List: 9 Must-Have Experiences
3. Stop by an Irani café for a meal
Irani cafes are a lovely way of taking a trip back in time. Good options are Kayani's at Flora Fountain, Britannia at Ballard Estate (where you must meet the delightful owner of the Cafe Britannia),  Military Café near the Bombay Stock Exchange. Soak in the good food and old world charm. Don't miss out on the caramel custard dessert!

Read: Tuck Into Mumbai's Best Apple Pie (In a Heritage Cafe)

4. Wander through the crumbling Esplanade Mansion at Kala Ghoda
Formerly known as The Watsons Hotel, this was the city's most celebrated hotel in its heydey, with no admission for Indians.  What makes the building special from architectural standpoint is that it is India's oldest surviving cast iron building. However, given the present condition, who knows how much longer it will be around? Explore the structure and piece together some interesting stories of the city's past.
Read: A Handy Guide To Hotels In Mumbai
5. Admire the beautiful Art-Deco buildings that line Marine Drive.
For the uninitiated, Art Deco is the predominant decorative art style of the 1920s and 1930s. Interestingly enough, Mumbai has the second largest number of Art Deco buildings in the world (after Miami).
Read: 6 Awesome Adventure Experiences in India
6. Walk around the beautiful Oval Maidan at Churchgate
The Oval Maidan is a green oasis amid the city's concrete jungle. The Rajabai Clock Tower and Bombay High Court (both buildings with glorious architecture) sit tight along its fringes. If you're game, join in for a few overs of cricket with the local kids.

7. Feast on the best brownies in town:
Your destination: The iconic Theobroma at Colaba Causeway. Food for the Gods indeed!
Read: Around The World in 20 Desserts
8. Ride in the grand, historic elevators of Fort
Riding in these heritage elevators is an experience in itself, with some of them dating to more than back a century. Notable elevators include those at Ripon Club (Fort), Kodak Building (DN Road), Army & Navy Building (Kala Ghoda) and Mumbai GPO.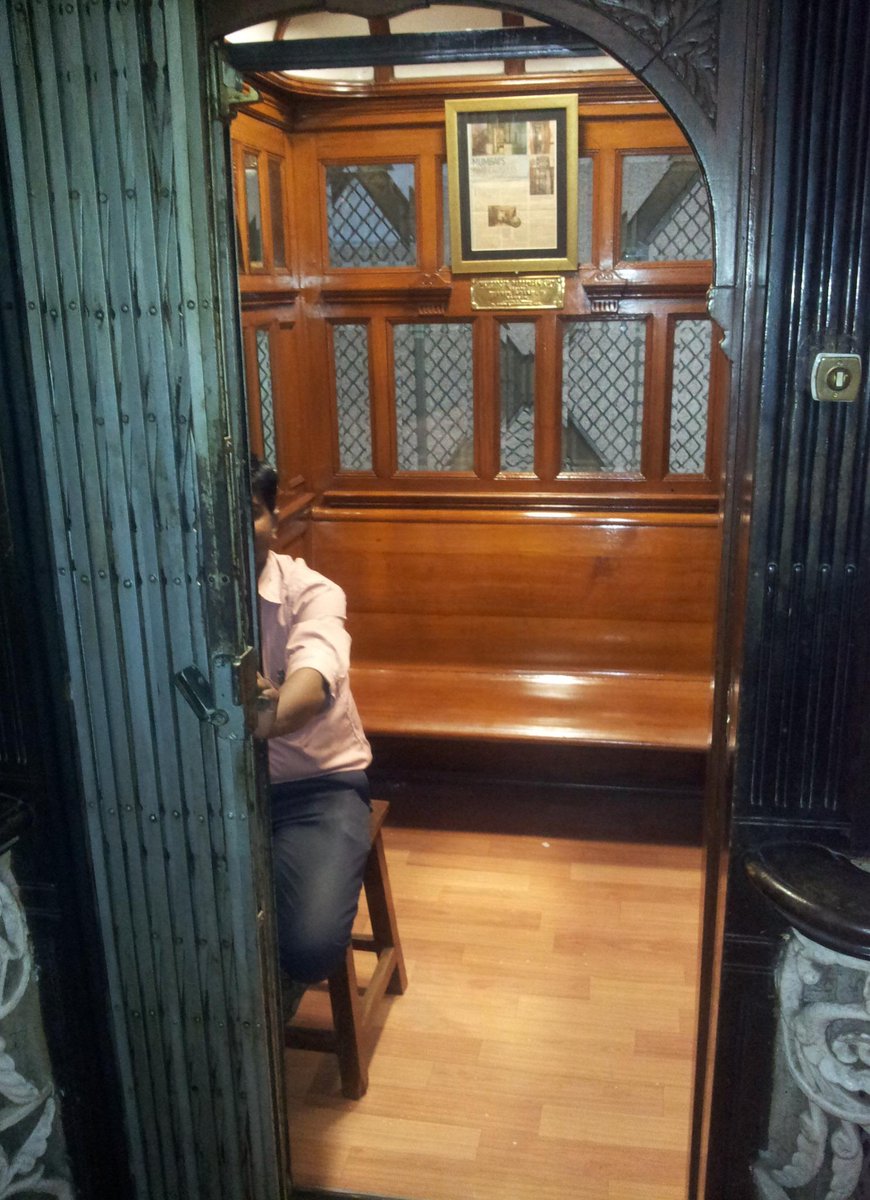 Read: Five Things To Do In Bombay (Before It's Too Late)
9. Bring out your arty side
Kala Ghoda is well known as Mumbai's art precinct. Explore the numerous art galleries that dot Rampart Row or have your portrait painted by an artist outside Jehangir Art Gallery, Kala Ghoda.
10. Admire the Knesseth Eliyahoo Synagogue
Nestled behind Rhythm House in the lanes of Kala Ghoda, this powder blue synagogue is a beauty. Did you know It's over 125 years old?
---
More from Miss Wanderlust (as she explores Incredible India)
10 Awesome Things To Do In Hyderabad – Don't Miss Out!
Miss Wanderlust Visits the Ghost Town of Dhanushkodi
10 Things Ladakh Teaches Every Traveller
Miss Wanderlust Gets Lost in Udaipur's Old City